The PIE Network connects, strengthens, and catalyzes the work of education advocates across communities, states, and ideologies to transform education so every student, in every community can achieve a future without limits.
We support advocates so they can support
Students. Families. Teachers. Community Leaders. Business Leaders. Policymakers.
We Believe
Members of the PIE Network are united by our belief that education can—and should—be transformative.
Change is needed now so that every student has an excellent and equitable education. Network leaders come together around a shared set of policy commitments:
High Expectations
Great Educators
Innovative Options
Responsive Systems
Policy is a critical lever for change. To design thoughtful policies leaders must:
Engage and elevate student, family, and educator voices.
Use data and evidence to drive innovation, improvement, and quality.
Make changes to ensure policy, funding, and education designs best support student needs and outcomes.
We Are
We are a diverse, nonpartisan Network by and for education advocates.
122
State & Local Members

46
National Members
36
States & D.C

2,000+
Advocates
We Connect
PIE Network is powered by connections. We connect advocates to the leaders, know-how, ideas, and strategies they need to sustain and achieve breakthroughs.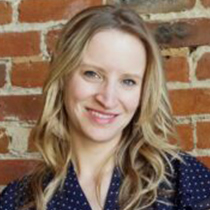 Access to a broad group of national leaders dedicated to improving education has been one of my most valuable networks during this disconnected and constantly shifting period of time. Multiple opportunities to have exclusive access to leaders in Washington, D.C. has allowed state advocacy organizations like mine to meaningfully plug into critically important federal stimulus conversations.
Kelly Caufield – Colorado Succeeds
Relationships developed over years in the Network provided an essential foundation of trust, allowing us to work directly with state and city-based organizations to highlight their pandemic response strategies and to better understand the needs of their communities.
Robin Lake – Center on Reinventing Public Education
I want to thank you all for what I saw when I was rushing to catch my plane. I saw a group of roughly 20-25 African American policy leaders in the lobby, and it felt so nice. I started to cry. I remember years ago there were two of us in the room. I am grateful for the work you all do to make this important space more diverse.
Kenya Adjekum-Bradshaw – Reconstruction US (formerly TNTP)
Education can be polarizing. [The Network] offers a space to talk with like-minded people, discuss challenges and opportunities in a safe space, and air differences in a respectful way … No other organization in this space exists to do that.
Anonymous – PIE Network Funder
During the most disorienting year, PIE Network was our compass. The gatherings allowed us to see opportunities in the disruption and gave us the tools and connections to drive impact in the communities where we work.
Evan Stone – Educators for Excellence
Previous
Next
We Get Social
Whether it's a tweet, post, share, follow, or like we actively engage on most social channels to highlight best practices, amplify resources, and fuel collaboration.